Step #1 – Chassis Fabrication
Each North American Ariel is built, under license, by TMI AutoTech's manufacturing facility in Halifax County, Virginia, USA. The chassis requires tube rolling, bending, and notching for a variety of tubes on the Ariel. In addition the use of other machinery such as a CNC Mill, lathes, and a press break allows for every bracket, mount, and fixture to be made in-house. Inventory is kept for these components, allowing a fabricator to pull the required parts as needed and tack them together on designated chassis fixtures. With all the tubes in place final welding is completed using a combination of MIG and TIG welding. If at any point you would like pictures or a breakdown of your vehicles status, simply contact your Factory Representative or Dealer and they will be happy to pass it along.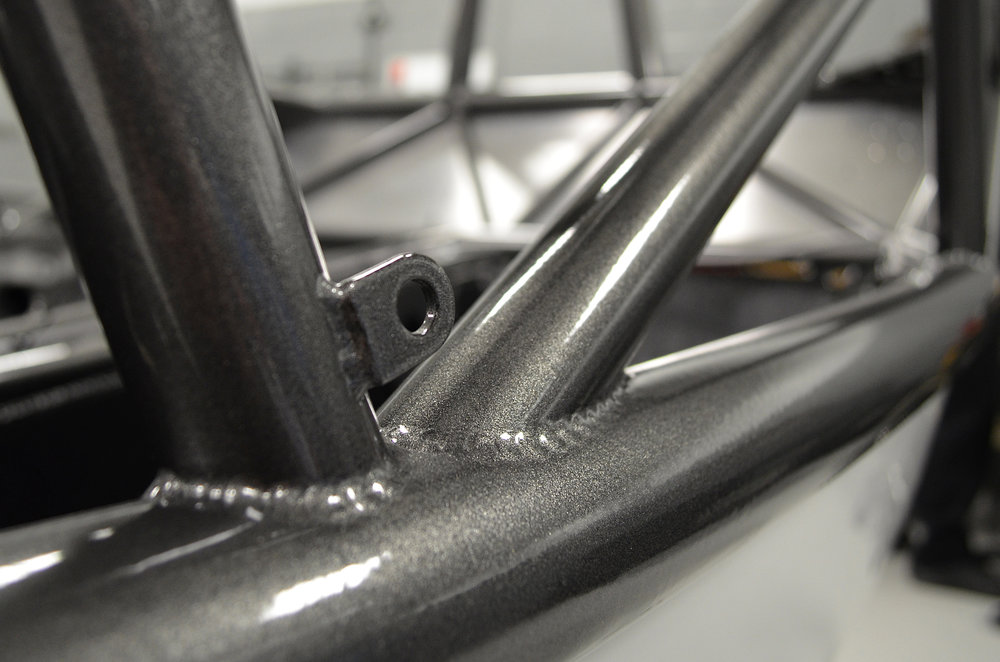 Step #2 – Powder Coating
Using your predetermined color, selected during the ordering stage, dedicated technicians will apply medium and bake your newly fabricated chassis with the finest and most durable coatings available.
Step #3 – Final Assembly
A trained assembly technician will take your chassis and turn it into a completed vehicle at this point. Prior to the chassis arriving back with a powder coat finish they have pulled all the parts for your vehicle and completed many sub-assembly tasks. Items of note that are ready and waiting to be brought together in the chassis are a Honda engine & transmission, suspension components, as well as all of your bodywork. More pictures can be sent to you as major steps are completed in the assembly.
Step #4 – Initial Run
Once your Ariel has completed the Final Assembly process, a technician will run it through a series of tests to ensure everything is as it should be. Typical sequence is to start the engine and bring it to operating temperature while monitoring the computer. After this step is complete the car will be rolled outside and driven a short distance.
Step #5 – DRIVE Test
This ensures everything is working as it should be and is ready for you to enjoy upon arrival in your garage.
Step #6 - Pre-Delivery Inspection
A designated technician (other than the builder) is tasked to perform a thorough inspection of each component of the vehicle. This process is hours long to ensure everything has been assembled correctly.
Final Step – Showroom Shots & pickup/delivery scheduling
We document every build with high-resolution photos that are sent to you for approval. At this stage you are also welcome to come to the factory, or your local dealer, and allow us to walk you through the vehicle from front to back. We also work with a hand full of transportation companies that can deliver your new Ariel to your door step, let us know if you would like this set up.